humble.
Who Gon' Check the Las Vegas Aces?
Inside the rise of the WNBA's newest super team
For Bleacher Report
Long hair, don't care
Football players are free to let their hair down, but there are risks involved with longer lengths
Pizza time!
Craving an entire pizza at 9 AM is completely normal, right?
Lucy Bronze: The Bronze Age
Manager Phil Neville describes Bronze as the best in the world
For COPA90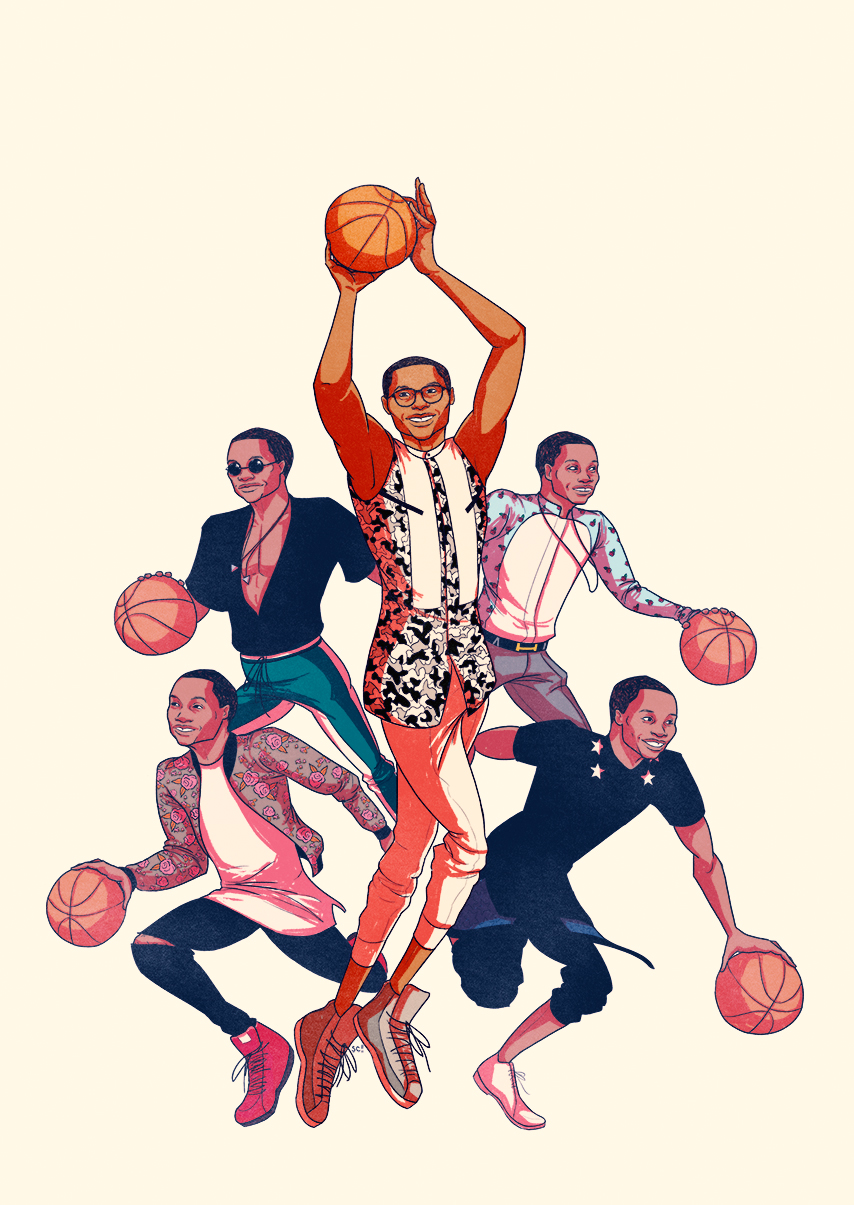 Crowning the Fashion King
Russell Westbrook is sport's most fashionable athlete
The Liberation of Kesha
After years of legal turmoil, Kesha has finally returned
King James
LeBron James brings the NBA championship home to Cleveland for the very first time
Queen Serena
Serena Williams makes history at Wimbledon 2016
Lisa-Marie Karlseng Utland: The Nordic Thunderstrike
Utland put Norway up 2-0 with a huge strike against Nigeria
For COPA90
Derns on Derns on Derns on Derns
Celebrating 2017 as the year of Laura Dern
Pork Roll, Egg, and Cheese
The most perfect breakfast sandwich in the world
Steph Curry
The NBA's most valuable player
Toques and Touchdowns
The latest innovation in sports - luring foodies to games with chefs and kitchens that rival Michelin-starred restaurants
Pinot vs. Pot
Vineyards fear for their crops as legal weed is on the rise
Big Brother's Kevin Schlehuber
The plethora of headwear worn throughout the summer by Big Brother 19 houseguest Kevin Schlehuber
The Disaster Artist
The Complicated Future of Spider-Man
With three films in 15 years and comic book sales at a five-year low, is Spider-Man still relevant?
NFL Tackle O'Callaghan Comes Out
Former NFL tackle Ryan O'Callaghan comes out as gay
Ruling the Roost
Chefs are treating the humble bird with newfound reverence
Smokin' Jay
Cutty don't caaaaaarrreeee
Hip Hop Icons
Spot portraits of a few modern icons of hip hop
Technicolor Touchdown
Illustrations of the NFL's leading players for NeonMob and the NFL Player's Association
Ndamukong Suh
Detroit's most aggressive player is a free agent with options
Lunar New Year
Celebrating the year of the sheep/goat/ram!
Sarah Thomas
The first full-time female official in NFL history
Super Bowl XLIX
Another ring for Tom Brady and Bill Belichick
Waffle House
An All-Star Breakfast is a beautiful thing
Auto Industry Leaders
Spot portraits for Popular Science
Group of Death
The US is up against some tough competition if they want to make it past the group stage in the World Cup
For Washington Post Express
Taco Bell campaign
Ballpark Foods
A print series on the deliciously American foods of baseball
J.R. Smith
J.R. Smith benched for untying an opponent's shoes on the free throw line
Football is Back
Because football season really is the most wonderful time of the year
Brian Urlacher Retires
The true Monster of the Midway hangs up his helmet